If there is one lesson that I have learned well as a runner, it is that:
Choosing the right shoe can keep you an injury free runner. Or is it?
Well, there is only ONE problem. Finding a "Good" shoe to help you cope with your pronation isn't an easy job. Logging thousands of miles using most of those support type of shoes, now I have a clear picture which are the three best stability running shoes for men in the market this moment.
Did you ever felt your calves to be pumped up or your Achilles in pain after a run?
People as me that are pronating and in the past we were using the wrong type of shoes, found out about the power of stability shoes on the hard way. I remembered myself running a 12k cross country race with 500m elevation with a top pair of neutral shoes (unfortunately the wrong type of shoe for me) and spending the next 2 weeks on my physio fixing my Achilles tendon injury.
There are tons of stability running shoes in the market this moment and the research that those companies are doing is aiding them to improve their models year by year even more.

That is why I have chosen the three best stability running shoes for men of 2022. After my researching online and my personal experience of running on them I have shortlisted the top 3 running shoes that I considered the kings of Stability Running Shoes which you can buy right now.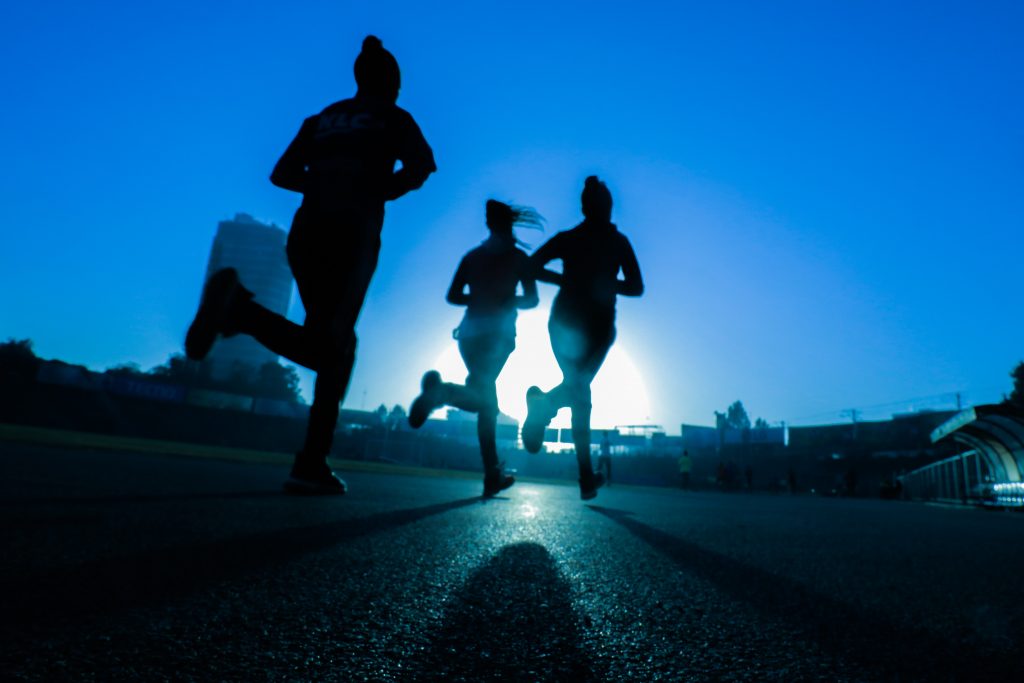 Our Top 3 Picks of 2020
These three shoes we chose are for everyone because their price-tag honestly doesn't matter compare to the savings and trouble that will save you later on by keeping you a happy injury free runner.
However, these stability shoes are our superb choice to make it to our list of the top 3 best stability running shoes for men.
1. Mizuno Wave Inspire 17 – Superb For Long Runs
Features: Lightweight and breathable with synthetic upper
Sport: Running – superb for long runs and marathons
Type: Stability shoe with support for moderate overpronators
Weight: Men 10.9oz / Women 9.2oz
Heel-to-toe drop: 12 mm – Allow lower impact on Achilles tendon and calves
The Mizuno wave inspire 15 is a stability running shoe that will never disappoint you. From the first glimpse you can identify that this shoe from top to bottom is how well they are made, and you know that they will last
It's the lightest support shoe of the three in our list. Mizuno manage to provide a lethal running shoe that became one of the legendary models of this company. Its upper mesh its breathable to allow the heat not to build up during your long runs or during a marathon race.
From my personal experience, I start feeling that these shoes are not responding well after you log them more than 500 miles (800 km). I always purchase this shoe on my normal size that I wear for all my other running shoes.
The toe box of this shoe has enough space that does not pressure the foot. I advise not to buy the Wide model except you really need it based on your foot type. The overall fit is good but I consider that there is some room for improvement here.
Mizuno Wave Inspire is always my marathon race day choice as it never lets you down, the impact that these shoes absorbs is amazing and this Japanese company they know what they are doing.
From the oldest model 12, they did lots of improvements for the runners comfort with the only disadvantage that they increased the shoe weight almost 30 grams. I consider that this comfort comes with the expense of sacrificing the weight; although the added weight and comfort didn't affect my running style and performance. Although, Mizuno Wave Inspire 15 are still lighter than its competitors.
Closing, these support shoes are superb for people that need a good amount of arch support and they will provide you the Mizuno quality as always and the comfort within your long runs and Mizuno Wave Inspire 15 are pretty good looking.


2. Brooks Adrenaline GTS 22 – GUIDERAILS HOLISTIC SUPPORT SYSTEM
Features: Lighter than previous model with new technology Guide Rails holistic support system
Sport: Running – superb for long runs and marathons
Type: Stability shoe with support for moderate overpronators
Weight: 9.1 oz (W), 10.2 oz (M)
Heel-to-toe drop: 12 mm – Allow lower impact on Achilles tendon and calves
That's another miracle stability running shoe for those that suffer with pronation and all the consequences of hurting their feet. I am devoted fan as well of this shoe after I purchased the version 15. These shoes are solid, and can log thousands of miles before you decide to retire them. The GTS 18 were not so supportive as the previous model but the Brooks adrenaline GTS 19 and 20 using this new GUIDE RAIL technology gives you the support you need.
I consider their GTS 18 model a bit failure compare to their other models but the Brooks legendary shoe came back strong again with the GTS 19 and 20. I have to admit is a GO to shoe that will amazed you by their new all-around support system, their responsive cushioning and their cool design.
From the previous model, this shoe became smoother and the upper mesh really improved keeping your feet cool. Definitely they need at least 75 miles to feel that are broke in and to eliminate their initial stiffness. Usually, I make sure that I do a lot of short runs with my new pairs of Brooks before I start wearing them on my long run days.
It's a highly recommend stability running shoe if you are a serious runner that you love the long distances. I didn't found any difference on the size, I order them as my normal size that I always order as they are true to size.

3. ASICS GEL-KAYANO 27 – Ensure Returned Energy
Features: Breathable comfort by getting back their old unique fit
Sport: Running – superb for long runs and marathons
Type: Stability shoe with support for moderate overpronators
Weight: 244g for women and 309g for men
Heel-to-toe drop: 10 mm – Allow lower impact on Achilles tendon and calves
ASICS Gel Kayano came back stronger and left back the last two disappointing models of 23 & 24. Kayano for me is the dictionary word of the meaning of stability running shoes, are over 10 years in the market and they have been making great work and research on these type of shoes.
This model is has the right wide width, enough room in the toe box and have brilliant cover and depth for the ankle support. Related to the size, I found them as well true to size and I ordered them the same size I always wear on any other running brand shoe I have. These running shoes are lightweight design and can ensure returned energy, good comfort and stability to minimize impact and protect the joints from the stress over a long run. After running with them I couldn't identify any pressure points or chafing, As far it concerns their weight are on the heavy side that I can say once you get used with lighter stability shoes it's quite noticeable but nothing to stop you from enjoying their smooth ride.
Their look is one of the best in the stability running shoes for men market and you must give them time to break in. I suggest don't rush with them into a long run, give them some short runs to break and enjoy them with your jeans a little bit before you throw them on your running battles.
Closing I have to admit that I always love the comfort of this issue especially when I have to execute Easy Long runs that I have to be running for 2-3 hours. These stability shoes are the most comfortable running shoes I have this moment offers great support on landing but don't judge them before you give them time to break in.

Stability running shoes for men Guide
Believe it or not, even if you close your eyes and pick one of the three models, you cant go wrong. If you have the financial freedom to buy and the three models or at least the two models to swap them between your runs, do it.
Although if I have to buy 1 pair of shoe I will be taking my decision as follow:

1. If I have to buy a pair of shoe that I will use it for my training long runs and for any marathon race that will be either the Mizuno Wave Inspire 17 or the ASICS GEL-Kayano 27. If you are a heavier runner go for the asics model. Lighter runners will really enjoy the benefits of Mizuno.
2. If you want a shoe for your daily runs and maybe for your walks, I would be choosing the Brooks Adrenaline GTS 22 model.
3. If you want to buy two pair of shoes to swap them between your runs go for the Mizuno Wave Inspire 17 or the  ASICS GEL-Kayano 27 since they have a different drop 12mm / 10mm so will avoid buying two shoes with the same drop.
4. If you previously had any Brooks Adrenaline previous version than 20 and you was happy go straight ahead and buy this new GTS 21 or GTS 22 model.

Never run every day with the same pair of shoe to avoid any side effect from a bad SHOE design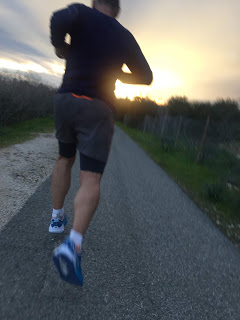 Some Tips for Beginner Runners:
1. Never run every day with the same pair of shoe to avoid any side effect from a shoe bad design or material. The shoe always push your body mechanics on the same movement and usually injuries come from repetitive movements. I always have 3 pair of shoes that I change them during the week so I will avoid the repetition that a shoe gives you
2. I choose shoes with different drop, for example you can have 2 pair of shoes, 1 Mizuno Wave Inspire 17 (drop 12mm) and 1 Asics Kayano 27 (drop: 10mm) and any other one to use it for you speed days. My only shoes that are under 8mm drop are my trail running shoes that aid to be lower on ground to avoid ankle sprains on the uneven surface of the trails.
3. I suggest you never go down to a shoe with drop of 8mm, the shoe start giving shin splints and are not coping so well with the stress on Achilles tendon.