When the time comes to go out for a run alone or when it comes to your workout a good set of running headphones can help you unwind and boost your workout.
In order to choose the best running headphones and most affordable headphones for working out in the market today, several factors need to be considered. Just to be clear the headphones i am going to review in this article is from personal experience and are cost effective but are not the best cheap wireless headphones for running!!
I am of those people that I love running with a group but the same time I love running with my music, and running with headphones can really become my best running buddy when it comes to a workout that I will perform alone and i need to throw away a stressful day.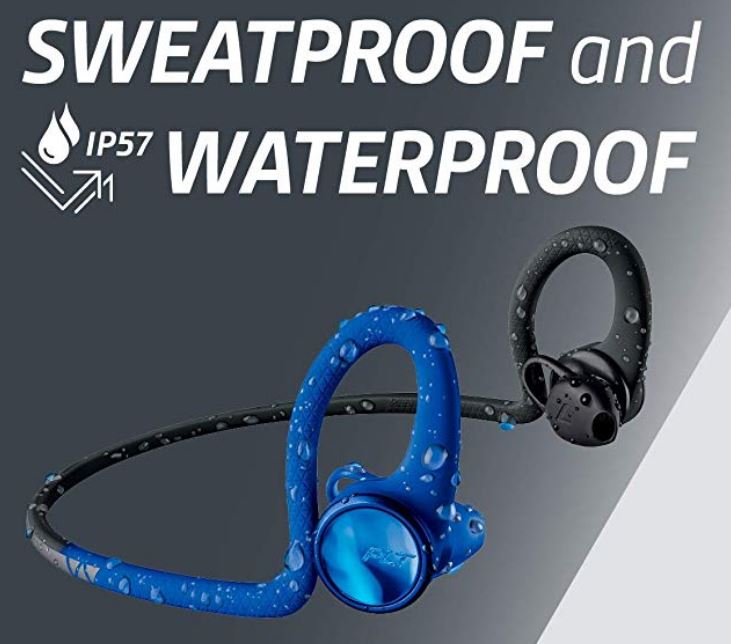 Are so many choices today in the market that when it comes to the moment to choose and buy the best running headphones you get confused. Since 2017 I am using the Plantronics BackBeat FIT Wireless Headphones and I am so damn happy that I did that choice.
The Plantronics is a serious company and they provide you affordable headphone solutions when it comes to sports compare to other companies. After 3 years using their headphones I have to say that I am impressed by their quality since still looks like I purchased them yesterday. I added to my collection their new Plantronics BackBeat FIT 2100 Wireless Headphones
Plantronics BackBeat FIT Wireless Headphones battery its outstanding and they can last me for at least 5 to 7 hours of training , basically you just need to charge them once every couple of weeks. Once you turn them on, an announcement will let you know how much battery time you still have so you will know when it's time to charge them up before your next training session.
always aware eartips FOR YOUR SAFETY WHILE RUNNING
Moreover, platronics running headphones controls are exactly what you need and i consider them the best running headphones for running since while you're running or working out, play, pause, and move to the previous or next song or even answer your phone is just a single touch. Also, it includes a great feature of choosing your favorite playlist directly from your earbuds without interrupting your run.
For the price you pay, noise cancellation is good and you can really speak on the phone while you are running. The Plantronics BackBeat were design with safety in mind since they can give you a kind of visibility in the dark with their reflective design that they offer.
A very good feature they offer for safety is their always aware eartips that are designed to let in ambient sound, allowing you to simultaneously listen to music and hear surrounding noises
I tested them during my last summer swimming training sessions and prove me that they can equally perform during my swimming sessions as well. Truly a training buddy for any workout especially for my running activities.
Just to wrap up, oh oh yes !!! Plantronics BackBeat FIT 2100 Wireless Headphones its my favorite running buddy!! To carry my phone while I perform any workout or running I use my other favorite running buddy, my FlipBelt – that I will talk about FlipBelt on another article. Moreover, i consider them the best running headphones since can connect effortless with my Garmin Fenix 6 Pro and i can listen my spotify music from the playlist of the watch and there is no need to carry even your phone.
| | |
| --- | --- |
| Superb Design | |
| Safety with Always Aware Design | |
| Long Lasting Battery | |
| More than enough Features | |
| Waterproof and sweatproof | |
| Top Price !! $ | |

How to Use BackBeat FIT wireless headphones: